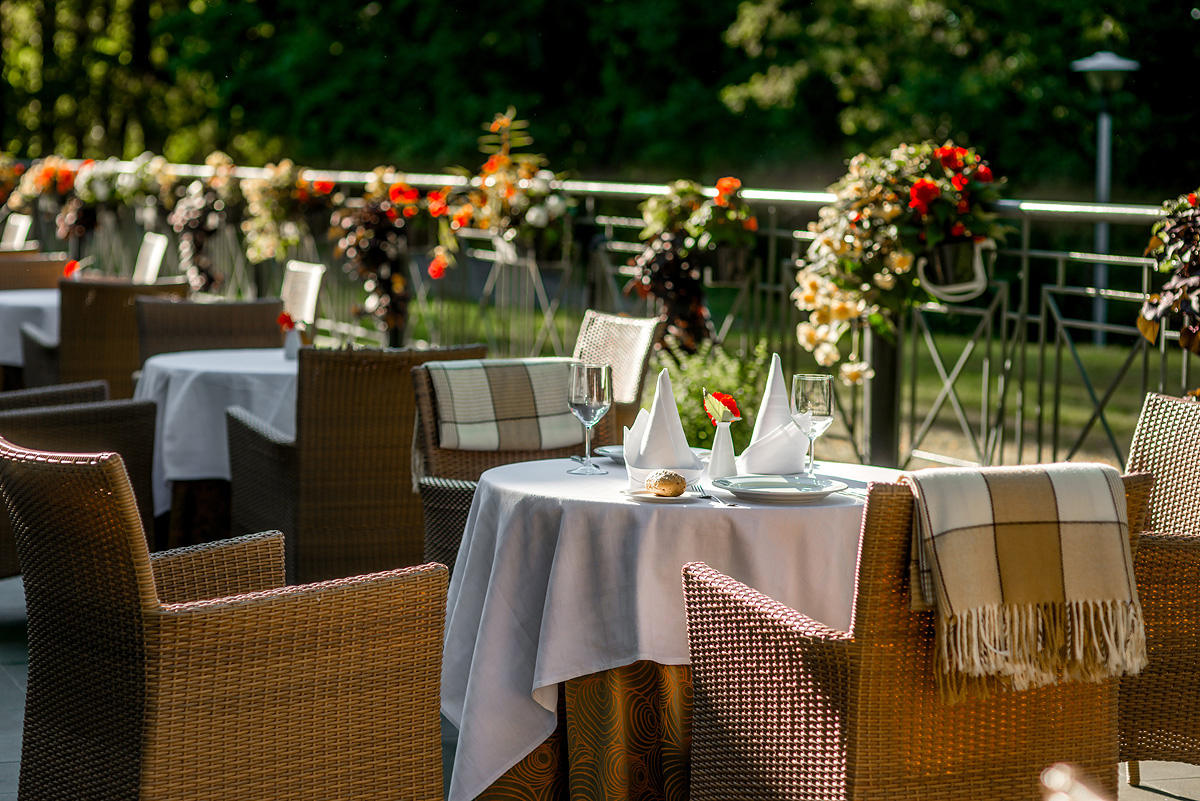 About us
For your body and soul therapy – the hotel Violeta on the Nemunas riverside in Druskininkai
Start a warm summer morning with a cup of coffee on the terrace of the Nemunas riverside under the fragrant linden trees or during the cold season – in the winter garden, by the crackling fireplace enjoying the peaceful environment surrounded by the picturesque landscape.
A cosy 4-star hotel Violeta accommodating 40 people located on the banks of the Nemunas river is far from being a clamouring tourist-filled guest house. Elegantly and comfortably furnished rooms overlook the bend of the Nemunas riverside. At our restaurant, we serve probably the most delicious meals in the whole resort. We offer a wide range of qualified SPA treatments –  all of them are given at the hotel.
 The hotel offers recreational packages: Romantic Relaxation, Honey Bliss, 5-day package Body Refreshment for Health, Energy and Beauty, Rose Bliss.
At the hotel Violeta you can relax in the whirlpool mineralized water bathtub, and in the wellness and beauty centre you can enjoy SPA treatments and massages.
In addition, we offer extremely valuable and effective treatment procedures at Draugystė sanatorium – mineral brine baths from the deepest and saltiest mineral water bore in Druskininkai, curative mud, other various health promotion programs and 30 beauty treatments.
It is a popular place for seminars, conferences and celebrations. Honourable guests such as presidents of Lithuania, Poland, Estonia, Slovakia and European ambassadors stayed at our hotel.
We will be very pleased to welcome you as our guest!